Solar PV Carport Structural Framing Design
Drawing from our years of experience in structural engineering designs in Maryland and other states in the USA, Design Depictions Structural Engineering is redefining what commercial carports and canopy structures can be used for. Working together with renewable energy experts and solar developers, DDSE can develop a bespoke carport design specifically for solar energy applications.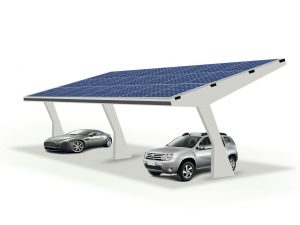 In recent years DDSE Solar Designs have gained popularity in the field of renewable energy and many solar integrators have already used solar carport designs as part of a utility or commercial-scale project.
DDSE lets you take full advantage of large parking areas for the purpose of producing electricity while providing shaded or covered parking to everyday users.
Advantages of DDSE Solar Carport Designs:
DDSE offers simplified and economical alternatives to complex and expensive roof mount systems.
Our designs utilize existing parking areas to generate power without sacrificing valuable real estate.
By utilizing Parking areas in addition to existing building roofs solar carports can vastly increase the overall energy production of your solar project.
DDSE carports designs provide shaded or covered parking for automobiles.
DDSE Solar Carport Project Development and Fulfillment services:
Architectural design and structural engineering.
PV panel analysis – layout, alignment, orientation, and optimization.